Trick-or-treat! It's a few days after Halloween and your adorable fairy-princess-witch-super-Star Wars-ninja just collected a pillow case full of Halloween candy. You know how bad all that sugar is. What is a responsible parent to do?
Enter the Switch Witch. Have you ever heard of the Tooth fairy, Santa Claus, or the Easter bunny? Did you know there is a lesser known creature that sneaks into your house? With the rise of childhood obesity and early diabetes, the Switch Witch is beginning to get the recognition she deserves. (There are even a couple of competing books I have not read about her).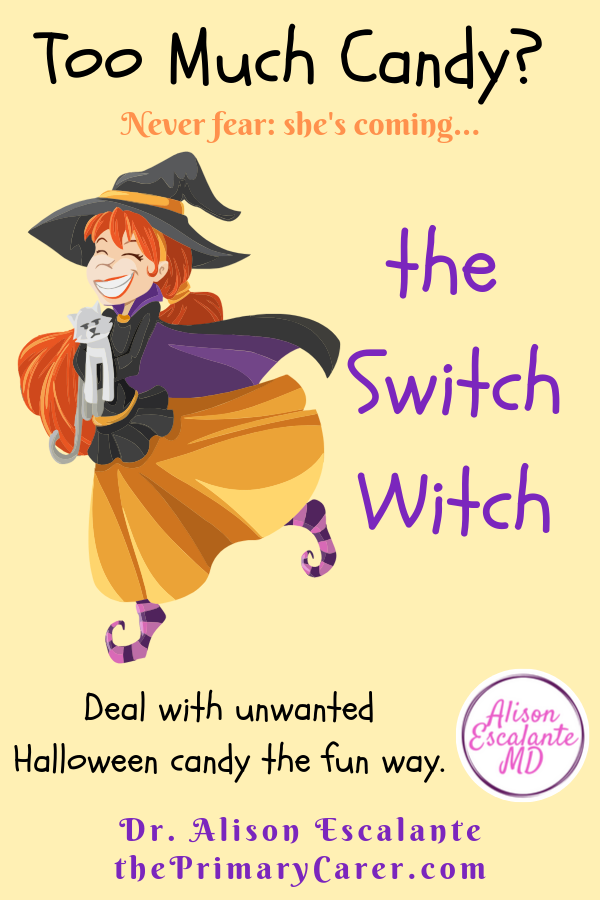 If you have abnormal children who happily give their candy away the day after Halloween because they just don't like sweets, the Switch Witch may never actually visit your house. But if your children are anything like mine and act like candy is their birthright and they are being dismembered if you take it away from them, the Switch Witch is a parent's best friend.
The Switch Witch lives in a magical world
The story I made up for my kids goes like this: the Switch Witch lives in a magical parallel world to ours. Every Halloween she is bombarded with toys that she doesn't want or need. They clutter up her house and her yard and she can barely move around. Unlike us, she eats candy. In fact, for the Switch Witch, candy is as nutritious as fruits and vegetables. Surprisingly, she has noticed that in our world on Halloween, our children are loaded up with sugary treats that are incredibly bad for them. As a caring sort of witch, she realizes that if they eat all that candy they will develop problems.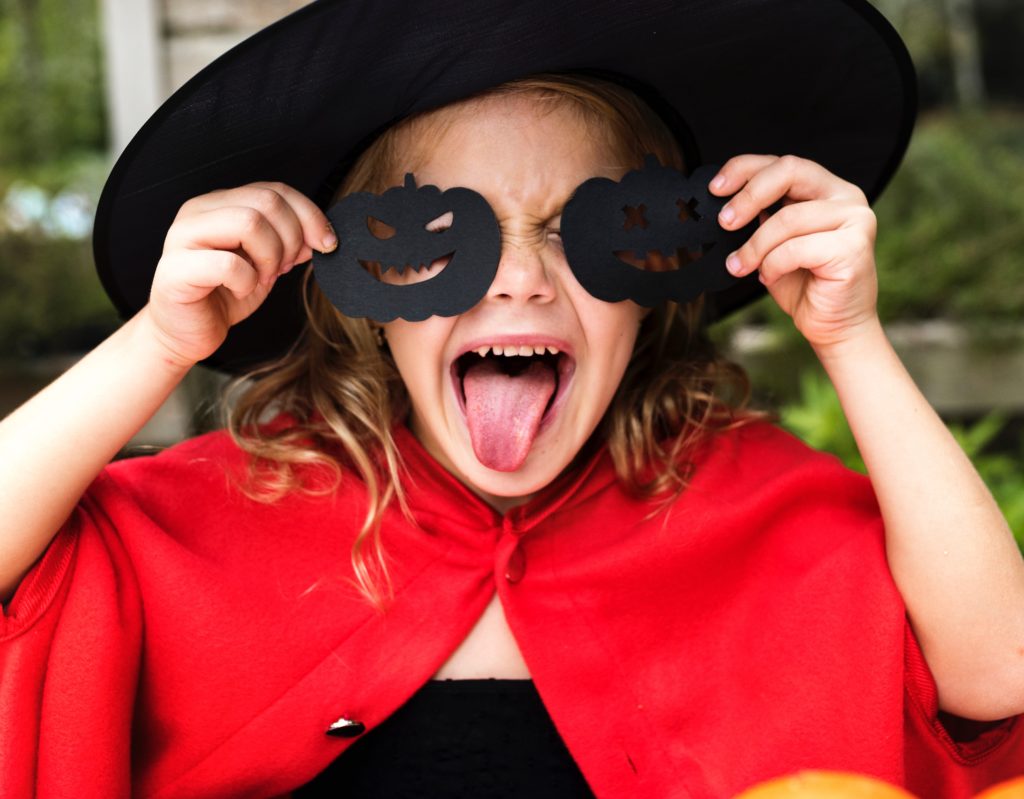 Fortunately, she knows that toys are very good for children and develop their imaginations. One day she was grumbling to herself about all these irritating toys messing up her life, when it hit her. Maybe she could use her magic to enter our world and make a switch. And so she did. Now she visits homes where there is a substantial amount of candy left over a couple days after Halloween. Like the fairy, the bunny, and the Clause, she visits while the children are sleeping. However, the next morning the candy has indeed vanished, but in its place are cool toys. 
"What will the Switch Witch bring me this year, mommy? I hope it's something fun!" says my younger son, who will approach gathering his Halloween candy like a tactical mission. More candy = better toys.  
"I hate the Switch Witch! Why does she have to come every year? Can she skip our house this year? Is the Switch Witch actually you, mom?" rants my older son. But he won't be complaining when the Witch leaves him that super cool new Beyblade stadium with the extra attack feature he's been going on about. 
Happy Halloween, and don't forget the other times you need candy removal.
Happy Halloween! And may the Switch Witch bring you something neat!
By the way, she also visits our house other times of year. For instance, she seems to know whenever my kids have gotten a big bag of candy as a party favor and has endless little toys ready to switch.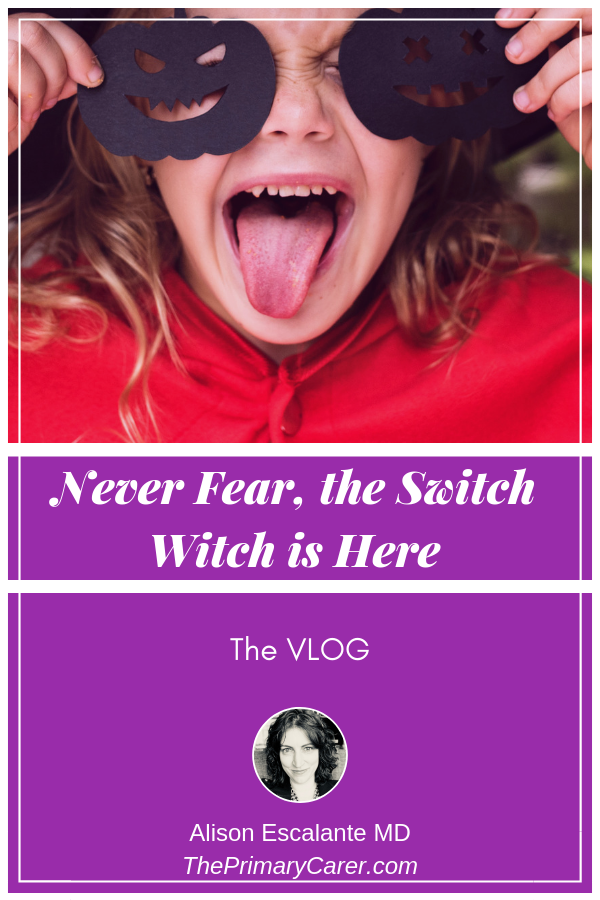 If you want to know more about Should-Free parenting, explore this site for more blogs, or videos or join us on Facebook where we have a really fun group of parents. Really want to understand? Watch Dr. Alison's TEDx talk.
Disclaimer: This article represents general education and does not constitute medical advice. My ideas are mine alone.