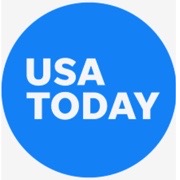 Welcome. I'm Alison Escalante MD and I am a Mom, a Pediatrician, a TEDx Speaker, and a Writer on a mission to help us get free from all the pressure and worry so we can thrive!
We live in a culture of criticism and anxiety the drains our joy and drives us crazy with it's opinions about what we should or should not be doing. It's in our schools and our professional lives, but nowhere is it more toxic than in parenting culture. I call it the ShouldStorm.
That's why I have developed a clear 3-step method to help. I want us to Sigh, See, and Start on our way out of the toxic parenting culture so we can raise our kids mindfully. Parents can raise kids skillfully AND enjoy doing it!
As a Forbes Contributor I write about the science of performance. I teach people how to use their own biology to live their best, most effective lives. (Mobile users, you can find my articles for Forbes at the bottom of the page.) For Psychology Today I write about our lives in the culture of criticism. My latest project is looking at the new science that says we've got our understanding of depression and other mental 'disorders' all wrong. And let's not forget The ShouldStorm, which you can learn about here.
17 years of pediatric experience helping families with their physical and mental health has taught me that something is really wrong. We live in a culture of constant criticism that makes us anxious people. Anxious parents produce anxious kids, and that anxiety is at epidemic levels. Now, in the latest research by the APA, 91% of Gen Z kids said they felt physical or emotional symptoms, such as depression or anxiety, associated with stress. Nevermind that preoccupied parents at work are less productive workers.
Wow Doc, you were talking about me. That was exactly what I needed to hear.

A Father at Dr. Alison's TEDx Talk
"This has got to stop!" I thought. How do you help a child with anxiety? You start with the parent-child relationship, and I came up with a game-changer. Now I want to share the hope that we CAN step out of the anxiety epidemic and enjoy our lives. I have been amazed and grateful at the ways my own children have grown in confidence after I started using my own Sigh, See, and Start method and losing my should.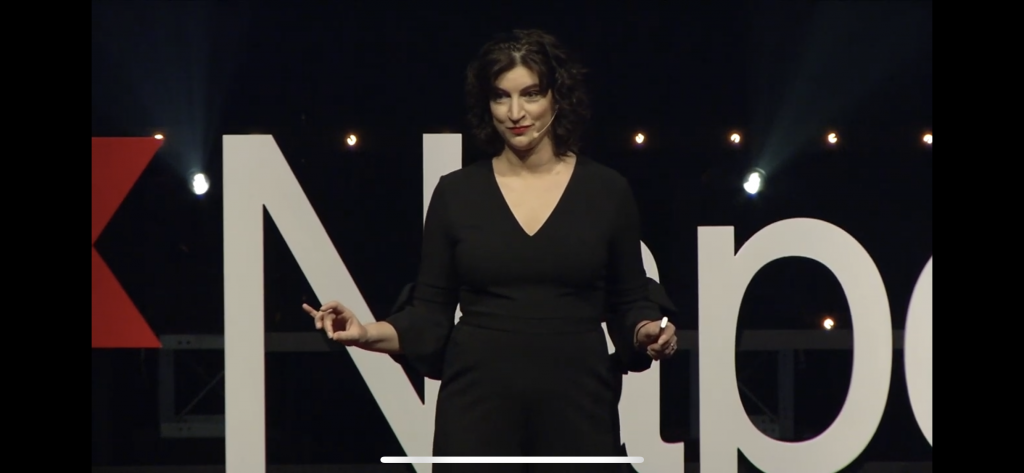 So how can I be a better parent? What are the best parenting skills? That's what we'll explore together.
I think parents need freedom from all the criticism to make their own decisions with their kids. It's time to try Should-Free Parenting (click here for your free eBook). That doesn't mean lazy parenting; it means a new joyfulness as parents connect with their kids.
You are what you child needs. It's you.

Alison Escalante MD
Or join our Facebook group, Should-Free Parenting, a fun place where a group of parents and people who love parents are exploring together what should-free parenting might be. Oh, and you can follow me on TikTok now!
Want to hear me speak? First, I've posted my upcoming speaking and online events on the Appearances page. Second, that's also where you'll find podcasts where I've been a guest, and other guest blogs I've written.
Dr. Alison Escalante's Bio:
Dr. Alison Escalante is a board-certified pediatrician and an Adjunct Professor of Pediatrics at Rush University. She is a Forbes Contributor, a writer at Psychology Today, and a TEDx speaker.
Her undergraduate degree was in History from Princeton University, where she studied Ideological and Cultural History. She obtained her M.D. from Robert Wood Johnson Medical School at Rutgers University. Her pediatric residency training was at Duke University and the University of Chicago. She is a former Clinical Instructor in Pediatrics at Northwestern Feinberg School of Medicine.
She lives in Illinois with her husband, two rambunctious sons, and a variety of hamsters.
Disclaimer: I may be a doctor, but I'm not your doctor. Videos, Blogs, Webinars, and Handouts are for general education and do not constitute medical advice, and cannot replace the rich care you can get in the context of a therapeutic relationship with your doctor. If I am your doctor, remember I can't do the doctoring part of our relationship in the virtual space. However, you can call my office when you need me and we'll do a visit. My posts represent my ideas and mine alone. Feel free to comment on the blogs, share what you'd like to me talk about next, or join the discussion on Facebook.