Have you ever worried that your kids are behind? I have. Other people's kids seem to have accomplished so much already in elementary school. They are on the robotics team, a competition that takes up hours each weekend, while my kids play with legos. They play travel or competition level sports, while my kids seem to keep tripping over their own feet.
In the area where I'm raising my kids, youth sports culture is very strong. There's a sense that to be a successful athlete, kids need to be involved in intensive sports. Family schedules are filled with practices and competitions, and kids spend hours in the gym. By the time my kids were four, other parents were giving me helpful advice like "Make sure your son gets on a travel team by second grade or they'll never get to play sports in high school."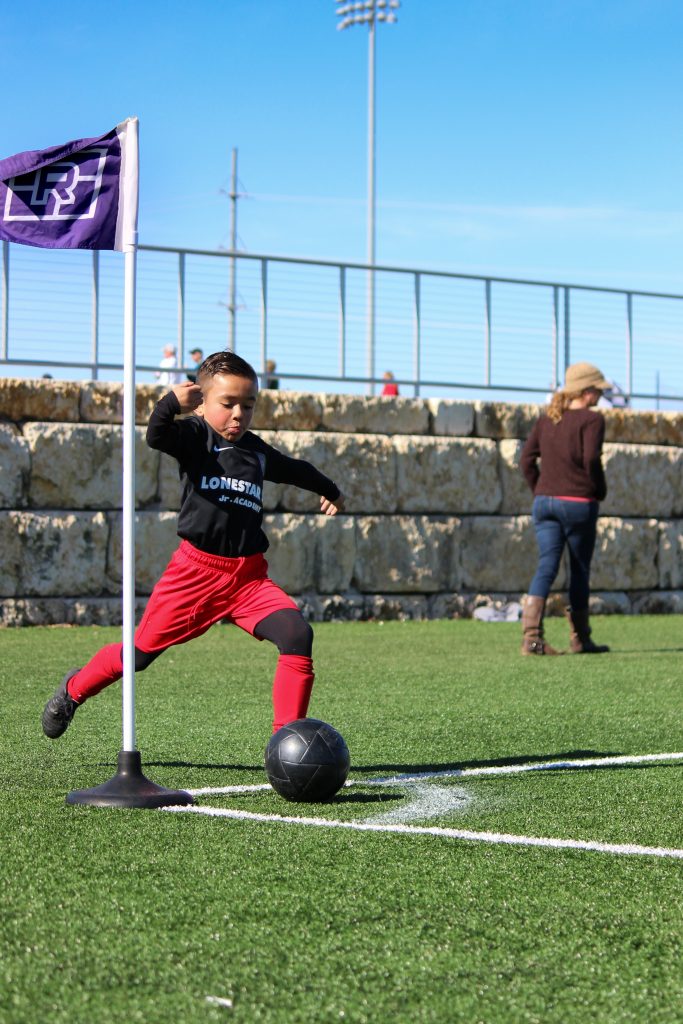 And this kind of thinking doesn't only apply to sports. Don't we need to get our kids going with musical instruments or math enrichment as early as possible? When I found out my kids were already behind because they should have started playing the violin at four, I felt like a terrible mother.
Parents want the best for their kids.
When parents try to do the best for their kids, it comes from the best of intentions. Isn't this what we've been told? We've been given the idea that an early start is key to success. Tiger Woods showed us that we need 10,000 hours of practice, and to begin as young as possible. Or maybe our kids should be like the Facebook guy and focus on their first big idea.
In this setting, it may come as both a shock and a relief to learn that rather than getting our kids focused and accelerated early, the best thing for them might be just the opposite. This is what pediatricians and those who study child development believe.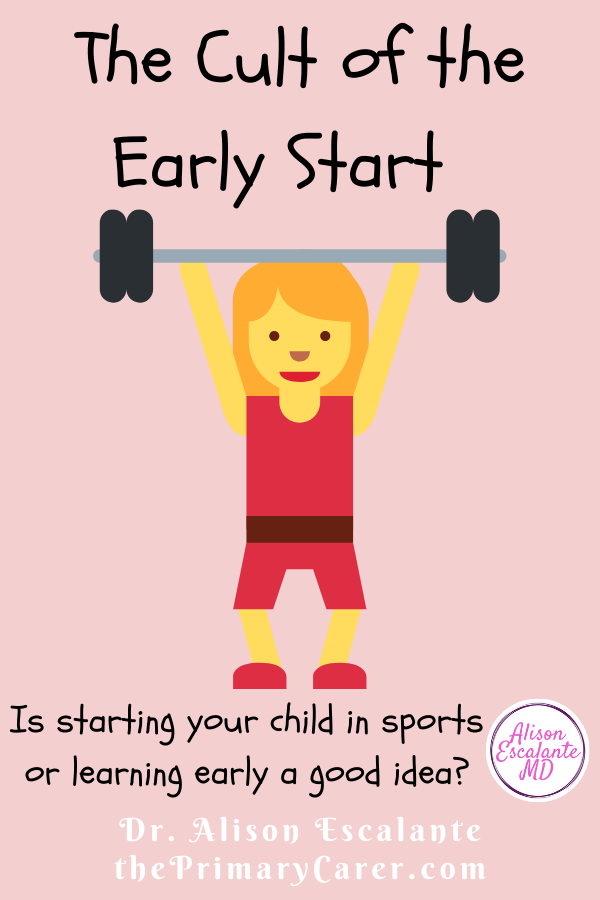 NY Times bestselling author of Range, David Epstein calls it the "cult of the early start." And he wants us to think differently. That's why he spent two years traveling and interviewing experts who study what leads to success. Epstein found that generalists, who had tried lots of different things and specialized late were more successful. Those who specialized early had an early lead, but ended up less skilled in the end. I wrote about our conversation in my article "Don't Be In Such a Hurry to Choose a Career."
This was true in academics or in careers, but it was also true in sports. There is evidence that kids who specialize late in sports are also more successful, and may avoid the injuries that plague kids who specialize early. After all, the experts are saying that kids' bodies are broken down by the time they get to college. In my article "Want Your Child To Be a Top Athlete? They may need to back off on sports."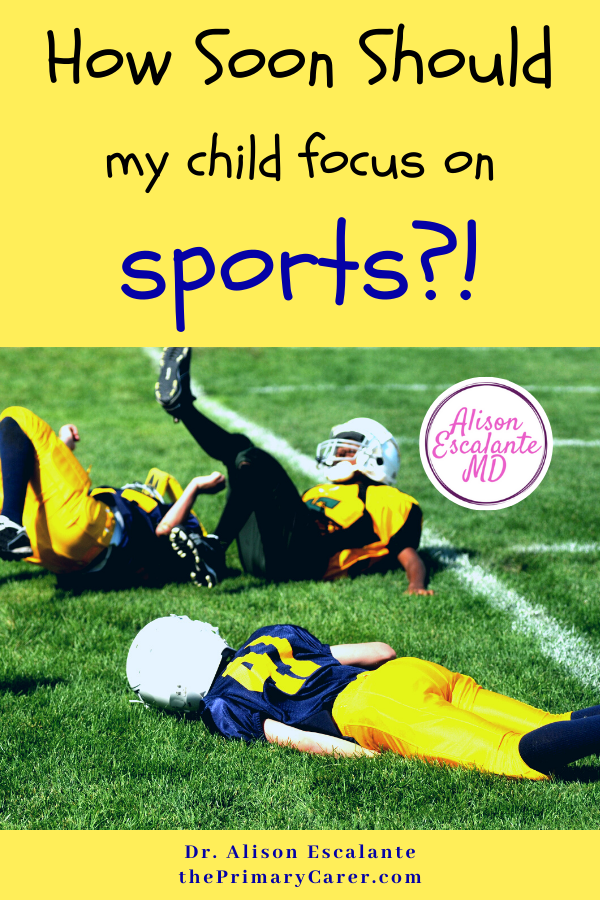 Do you have questions for Dr. Alison? She might have answered them in her blog, or in her column for Psychology Today. Or, you can join our community of parents on facebook and explore Should-Free Parenting with us. Learn more about how to really use the 3S method by watching Dr. Alison's TEDx talk:
©Alison Escalante MD
Disclaimer: This article represents general education and does not constitute medical advice. My ideas are mine alone.