One of the most common shoulds that burden parents is this: "I should spend more time with my kids. Parents tell me. "I feel like I'm not spending enough time with them. I should spend more."
So how much time should you spend with your child? Before we look at that, it's worth doing a little inventory. When we do, we often find that we are actually spending a great deal of time with our kids. Why don't we notice this? Why are we always sure we are falling short?
It's the ShouldStorm talking, telling us that we need to be intensive parents whose whole world is really about our kids. The ShouldStorm telling us that our kids will be harmed if we don't spend enough time. It's the ShouldStorm telling us our kids can't manage themselves, and they need us to do it for them.
What does the research say?
Let's look at the statistics. The Economist has said that we spend twice as much time with our kids now as parents did 50 years ago. In 1965 parents spent about 52 minutes a day with their kids, and now we spend about 104. This means we are actually far more attentive as parents than prior generations.
I love this passage from the Washington Post:
"Though American parents are with their children more than any parents in the world, many feel guilty because they don't believe it's enough. That's because there's a widespread cultural assumption that the time parents, particularly mothers, spend with children is key to ensuring a bright future… Now groundbreaking new research upends that conventional wisdom and finds that that isn't the case. At all."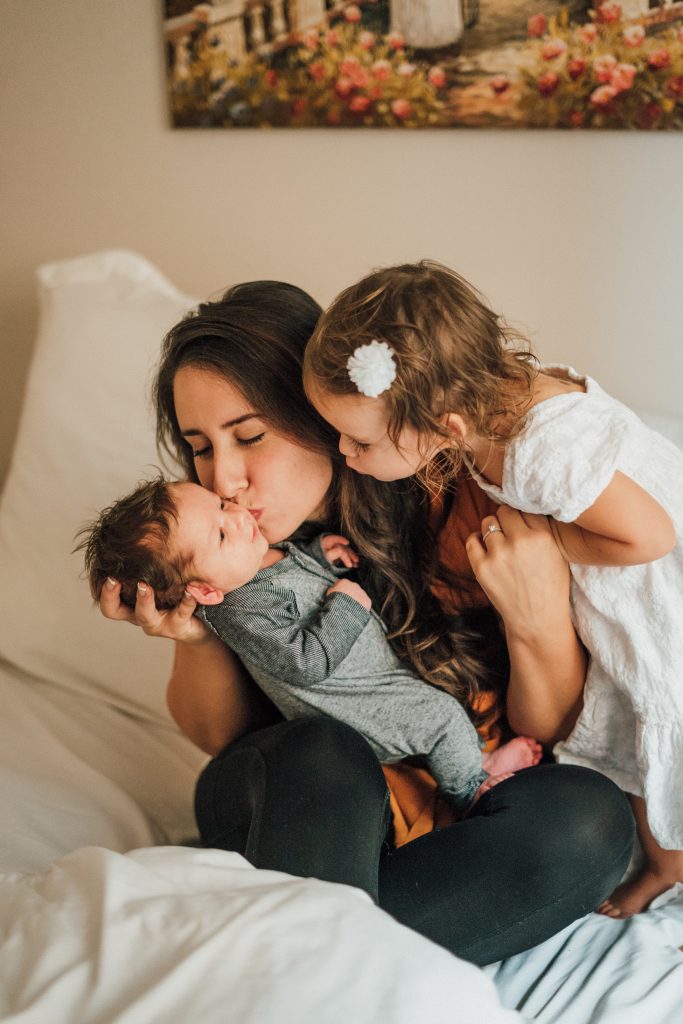 They are referring to a 2015 study, which found that the total amount of time a mother spent with her children had no impact at all on their future. When it came to time spent, quality time did not even seem to matter in the under 12 set. But that changed once the kids hit adolescence, when quality time did matter. Adolescents who spent more engaged time doing things with their mothers were less likely to engage in delinquent behaviors. And adolescents who spend more family time with both parents, such as meals, did less drugs and alcohol, and got better math scores. But otherwise, it didn't matter. The researchers found that overall,
"In childhood and adolescence, the amount of maternal time did not matter for offspring behaviors, emotions, or academics."



When Moms are stressed, time with kids doesn't help.

They even found a negative outcome. Kids did worse if mothers were stressed out while spending that all-important time with their kids. This is probably because they were doing that time out of obligation because they'd been told that time with a mother is essential and the more the better. This kind of time with mothers was associated with behavioral and emotional problems, and lower math scores.
To sum up: it's quality time that matters, not quantity. When we are burning out, but still force ourselves to spend time with our kids, that is actually bad for our kids. Let's give ourselves a break from all the worry. After all, we are spending more time with our kids than ever. Maybe once in a while, less is more.
Answering the question: how much time should you spend with the child?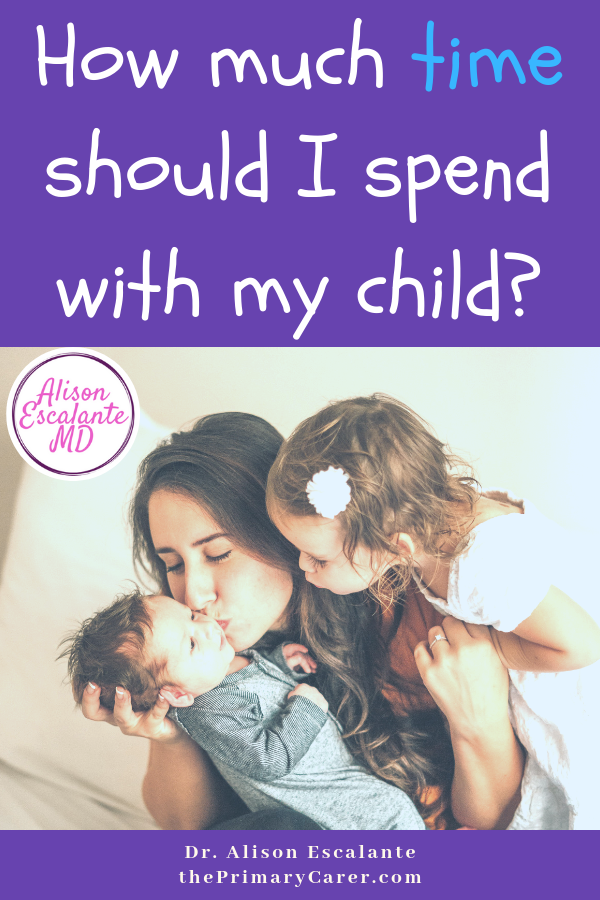 Sigh, See and Start can definitely help us answer the question: How much time should you spend with your child? When we use Sigh, See and Start, we can move out of anxiety and look at how things are really going in our homes. Then we can start doing what makes sense. When you acknowledge that you are already spending a great deal of time with your kids, you can look at opportunities for quality time (both scheduled and spontaneous) that you look forward to. High-pressure parenting in the ShouldStorm undermines our relationship with our kids. Who wants someone to hang out with them because they have to? But when we use Sigh, See and Start to be conscious about when and how we spend time with our kids, we create meaningful connection with our kids.
We are doing okay. Okay enough today, and okay enough for all the other days.
If you want to know more about should-free parenting which is all about getting parents back in the driver's seat that have been taken over by the culture of shoulding, watch the TEDx talk below, or read the blog on this site or ShouldStorm, my blog for Psychology Today. You can also join the Should-Free Parenting Facebook Group.
©Alison Escalante MD
Disclaimer: This article represents general education and does not constitute medical advice. My ideas are mine alone.