I look forward to family vacation so much! Our lives get so busy and it's a chance for us to reconnect and make amazing memories together. We look forward to our trips exactly because it is a break from our usual life, the routine that can become grinding. But it's being off our routine that disrupts our kids and causes the meltdowns. And I'm not talking about just the toddlers! Kids of any age have tantrums on vacation… and so do their parents.
How do you stop a meltdown? The best way is to set up your trip to avoid them in the first place. Some kids are more sensitive than others, and it's okay to keep that in mind. Maybe you have the kids that can eat 4 servings of ice cream a day and stay up 3 hours later than usual and still be happy. Great! But if you have more typical kids, here are some tips from a pediatrician to avoid meltdowns on family vacation.
1. Accept that meltdowns happen.
This is the best thing you can do for yourself. Know that no matter what you do, there will be tantrums and frustration on the trip. The goal is to minimize them, because later you will forget them and remember the happy parts. I always have to remind my husband that family vacation is frustrating; he is surprised every time. If your kids are old enough, it's not a bad idea to have a family meeting before your trip to review plans and expectations.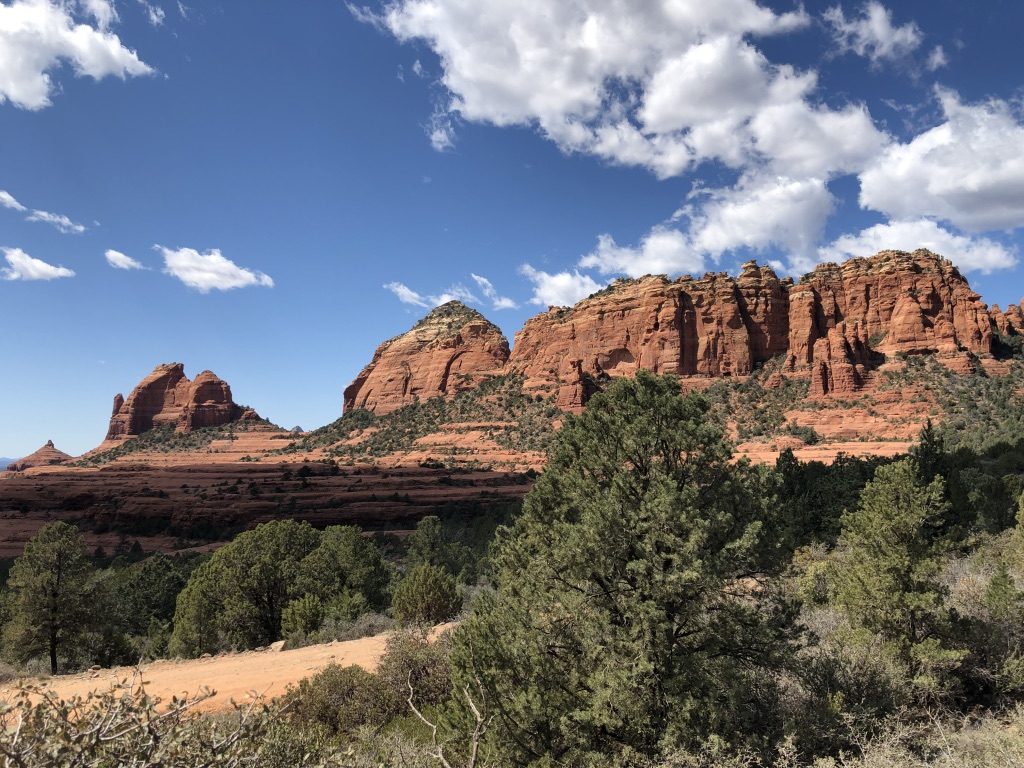 2. Consider your travel times and dates.
We've learned the hard way that when flying, we do best with travel in the middle of the day. Dragging the kids out too early works out badly, so we choose flight times that allow us to get up at sane time and eat our usual breakfast before we go. Most of our trips are in the U.S., so we also try to make sure we'll be getting into our hotel in the afternoon. That way we have time to get settled and grab dinner before everyone is too hangry.
If you are driving, it makes a lot of sense to spend a little more time on your trip. Instead of cranking out a 12-16 hour drive in one day, which is a sure-fired way to induce meltdowns, try to make the drive part of your trip. When we drove from Illinois to Niagra Falls, we split the drive over two days and made a stop half-way and went to a really fun airplane museum with the kids.
3. Consider mealtimes on flights.
Now that airlines don't serve meals or charge for a limited supply of overpriced snack packs, bring something. We have brought a lot of McNuggets on flights that flying through lunch time. We bring lots of snacks too…but there is something about lunch at lunchtime that works out better. Hot or refrigerated foods are typically safe sitting out for 2 hours.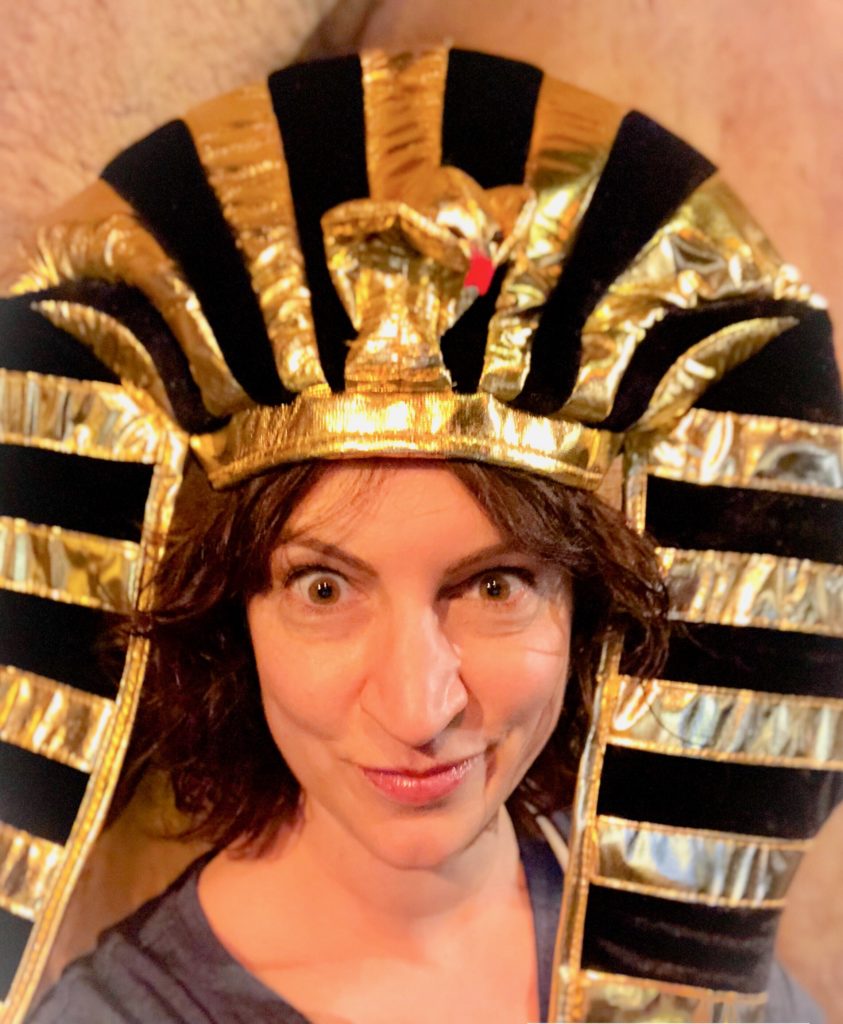 4. Bring your kids' tablets!
Pray you have the plane with the built in entertainment. Once your child plugs in their headphones and turns on the Disney movies, you are set for the flight. If you are on an old plane, there will be no entertainment and no outlets…so bring books for when your childs' battery dies. This is not the time to be worrying about limiting screen time… just get through the flight. If you are driving for more than 2 hours and your car does not have built in TVs, you can get portable DVD players for the kids.
5. Buy the extra plane ticket and bring the car seat for young kids.
Kids are trained to sit still in their car seat. They've been used to the five point harness for years now, and know there is no point in struggling. I remember the first time we flew with a 2 year old. It was heavenly! He sat quietly and contentedly in his seat, with no tablet, and messed with his toys. But a few months earlier when we flew with him as a toddler and a lap rider, he was up and down and completely drove us crazy. Most parents don't know that the American Academy of Pediatrics recommends that parents have children in their own seat on planes, secured in a car seat or an FAA-approved harness that can be folded up.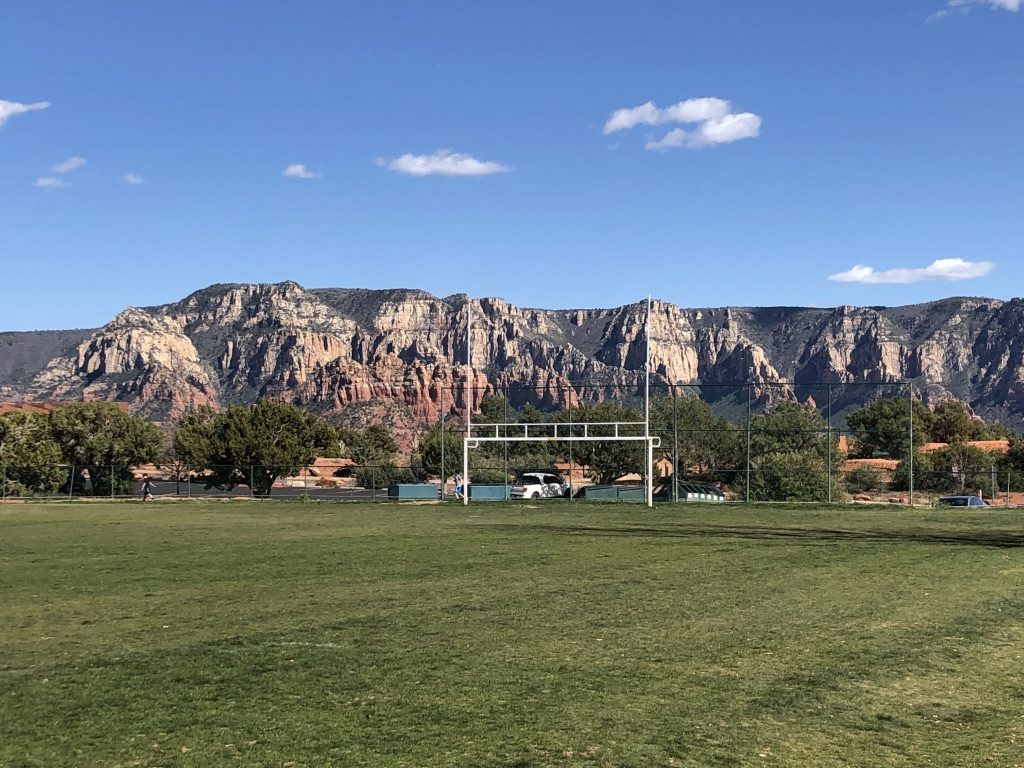 6. Run your children daily.
Even with lots of activity, our trips often involve time in the car or the hotel room, and some days lack exercise. The kids do SO much better if they are active. Try finding a local park. Years ago we had an app, now we often find them on google maps on our phones. Or we ask a local. On our most recent trip we had a great time in Sedona, and took a jeep tour to see the red rocks. But this meant a 2 hour drive each way, waiting for the jeep, and then sitting in the jeep. Our boys needed to run! Our tour guide told us how to find the local park and when our grumpy kids didn't want to play, we made them run on the football field until they felt better.
Near our hotel, the kids discovered a hill and spent an hour running up and down it. And of course, the days we did some hiking helped a lot!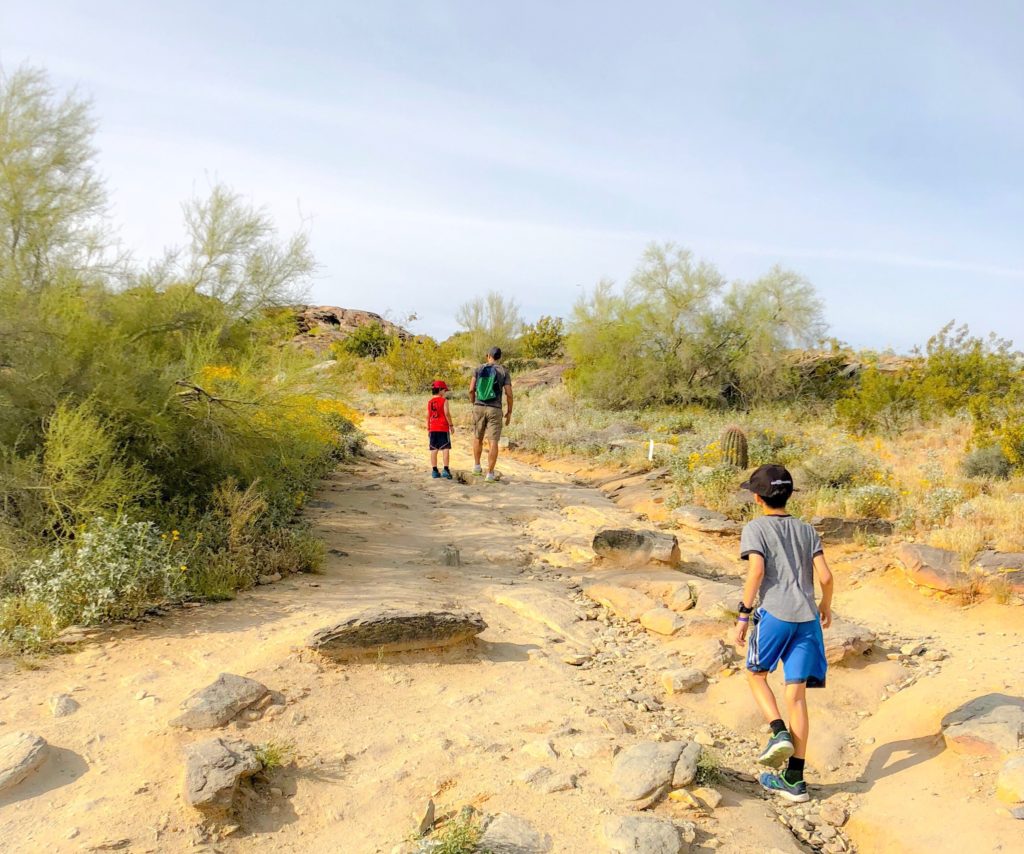 7. Keep the kids on their usual schedule.
Keep the kids on their usual schedule as much as possible. This advice may sound obvious or it may sound ridiculous, but it's basic child survival. Set an alarm and don't sleep in too late. If you are in a different time zone only for a few days, try to keep them close to your home time. Try to eat meals when you would at home (it sets the body clock. Use some version of the usual home bedtime routine in the hotel.
8. Eat your usual breakfast.
It seems like the places we stay often have a mini fridge with a microwave. So we have breakfast in the room, and everyone eats what they usually eat. Sometimes we stop by the grocery store as soon as we check in, and sometimes we can get the groceries delivered (there are so many apps for this now). The kids get their favorite cereals and the parents get our greek yogurt and granola bars. Everyone starts out feeling better when it's their usual morning meal. It also gives us time to let the ones who need to read quietly in the morning do that (me and my older son).
9. Bring your child's usual medications.
Do your kids usually take allergy medicine? Bring it! Don't let itchy eyes and sneezy noses trigger meltdowns that derail your family fun. Do they take a fiber gummy to have regular bowel movements? Pack those gummies! Constipated kids are cranky.
10. Bring the things that calm your kids.
Lately, I've been reading to the kids from The Red Pyramid by Rick Riordan, and it's been getting pretty exciting. I definitely made sure to bring that along, and we pulled it out when things got heated. To help with frustration on the 2 hour drive to and from Sedona, we played Prince Caspian from the Chronicles of Narnia on audiobook in the car. And when the kids really ran out of stuff to do, we stopped at a bookstore and let them pick out new books.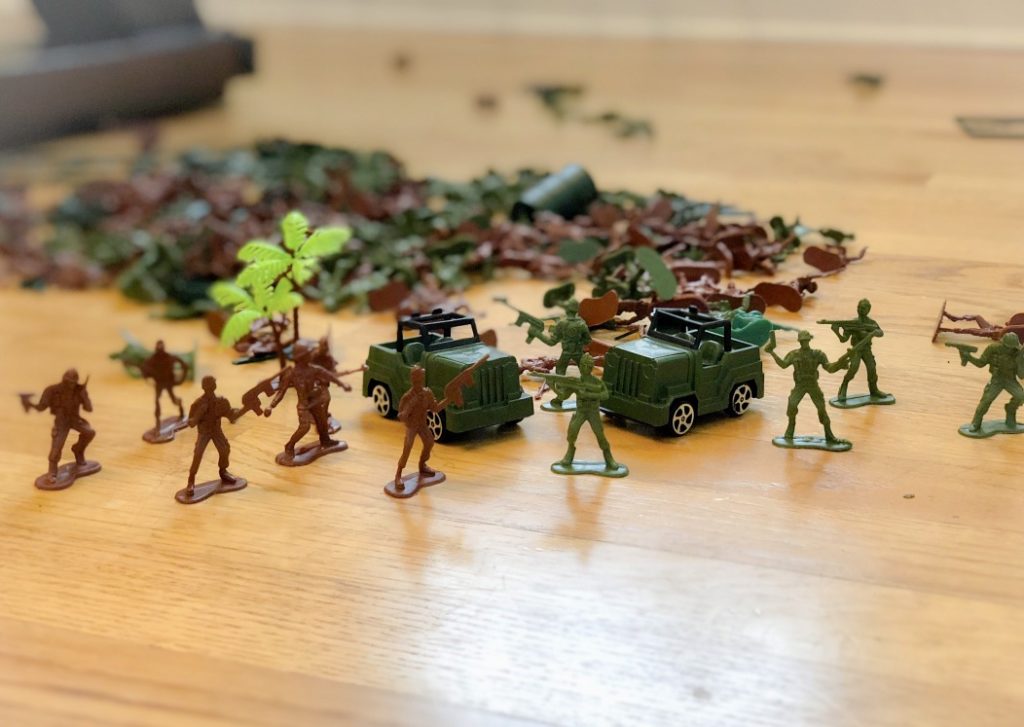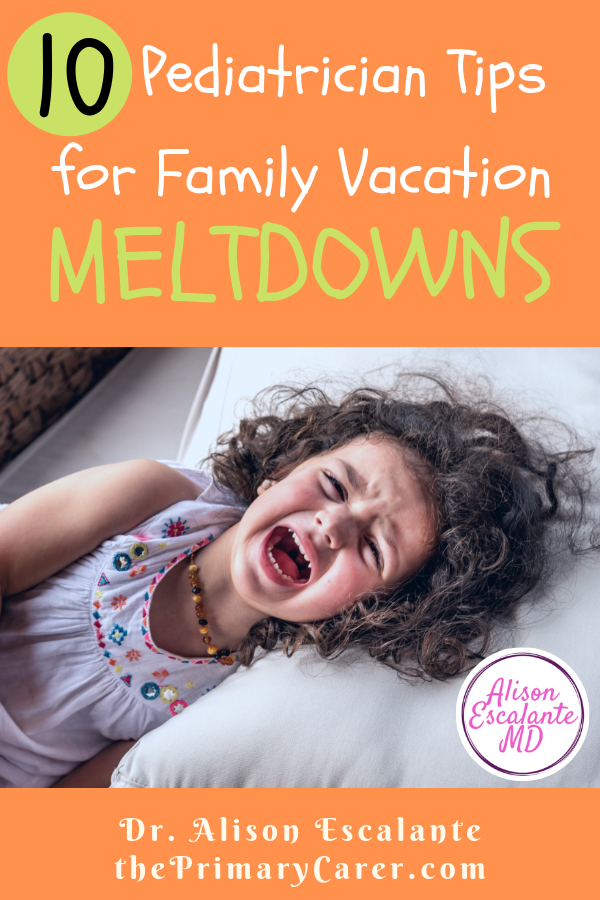 But we made an epic mistake this trip. Our younger son has been really into those cheap small green toy soldiers, and we did not let him bring them because we knew it would be terrible if they got lost. He was very challenging and frustrated on this trip, and it was not until most of the way through it that I made the connection. Lately, he's been spending at least an hour each day playing with them. When he does, he gets into that imaginative state when he uses that sing-song voice. He was self-regulating! Travel changes his routine, his bed, and forces him to try things he's not at all sure about, like hiking. He knows what he needs to reorganize and calm himself…and we didn't let him bring them. Do you know what he did the moment we got home from the trip? He went into his room and played with those toy soldiers for 3 hours.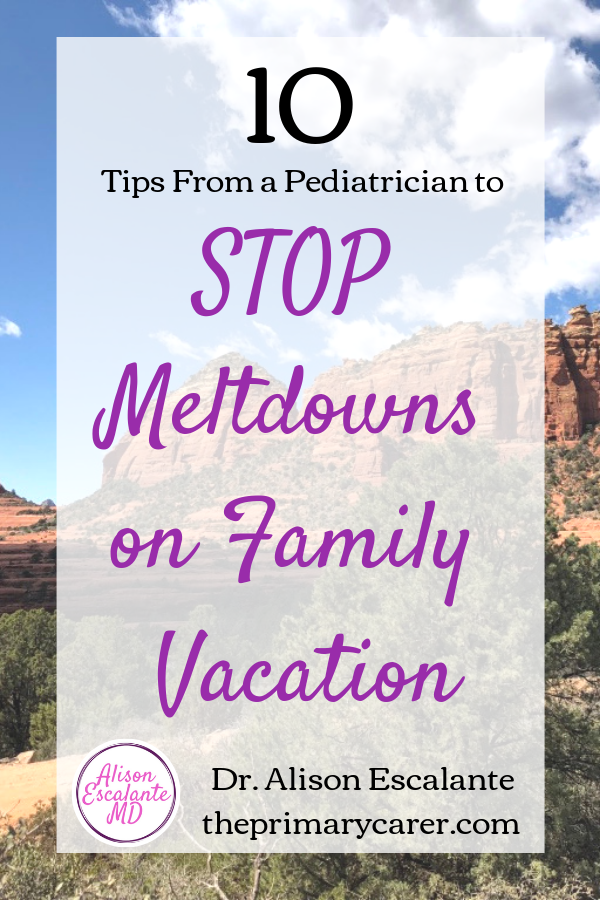 Learn More!
If you want to know more about Should-Free parenting which is all about getting parents back in the driver's seat that have been taken over by the culture of criticism join us on Facebook where we have a really fun group of parents.
©Alison Escalante MD
Disclaimer: This article represents general education and does not constitute medical advice. My ideas are mine alone.