What defines a good parent? How do I know if I'm doing a good job as a parent? Here's a little secret: a lot of the time you don't. But over the years in pediatric practice I have become convinced that a good parent is a parent who is engaged with their child as a loving leader. Sometimes leaders decide which rules to follow, and which rules to break.
Doing the Wrong Thing to Get Our Parenting Right
We were recently in Charleston, enjoying a packed family adventure. We had had a rough flight that morning, and we were all still motion sick. My young son was distraught. When we finally got through checking into our hotel and got into a restaurant, he refused to eat. Being a mom who knows what her son likes, I ordered Mac & Cheese. I thought I was being clever.
I'm not eating that!
I had forgotten that we were in the South. Of course, the Kraft mac & cheese (which my son loves) arrived with extra shreded cheese on top. He looked one look and grimaced. Apparently they made the french fries the wrong way too. "No way, Mom! I'm not eating that," he declared.
I felt my shoulders tense. If we consider the way our parenting is driven by the shoulds, then it helps to identify what the particular should is that makes us tense in the moment. I thought about what shoulds I was feeling. Most parents in this situation would be feeling a huge drive to get their kids to eat. But that's not my should. Mine is what the experts say: which is that you are supposed to never force your child to eat. Forcing your child to eat only makes eating problems worse.
Breaking the Rules.
Sometimes the only way to be the parent your child needs, is to break the rules. Sometimes it means going against what we know is the right thing to do, or what we've been told is the right thing to do.
My son was so upset and grumpy and difficult. And I cajoled him until he took a bite of the macaroni. He spit it out in disgust and looked at me with outrage. And then, I did the wrong thing again. I demanded he eat a bite of his brother's grilled cheese. No, I did not physically force him, but I did hold the food at his mouth.
He took a bite and got really mad at me. But then two minutes later he said, "Mom, that was kind of tasty." So I called our waitress over and asked her to please send out a grilled cheese for this child. By the time it arrived, the rest of us had already finished our meals. He refused to eat once again, but I was not having it. I once again badgered him until he took a bite.
After that bite, he wolfed down the whole thing. His mood improved dramatically, and we went on to have a really good day.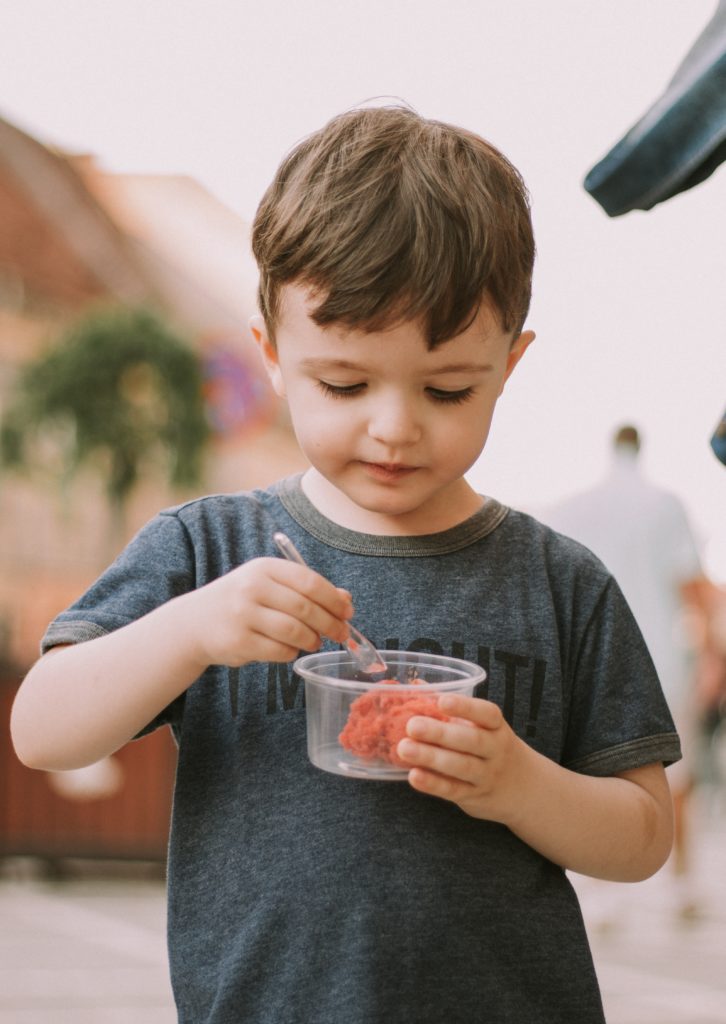 That's losing your should.
I did the wrong thing. I did what most wise advisors say not to do; and I agree with them on that. I tell parents daily in the office to stop forcing their kids to eat, because it creates an unhealthy power struggle around eating. But this one time, I did the right thing in the moment. With that kid, on that day, in that situation.
Join other parents in our facebook group, Should-Free Parenting. See what parenting can be like when you explore the should-free zone in a supportive community.
Disclaimer: This article represents general education and does not constitute medical advice. My ideas are mine alone.