The first time I spoke an editor at Psychology Today, and she offered me the chance to blog for them. I was really excited to start writing about what's going on with parenting these days. How could we parent effectively with all the anxiety in our culture?
But then she said something that surprised me. "This is going to be great," she said. "We need a pediatrician to be telling parents it's going to be okay so they can stop worrying so much."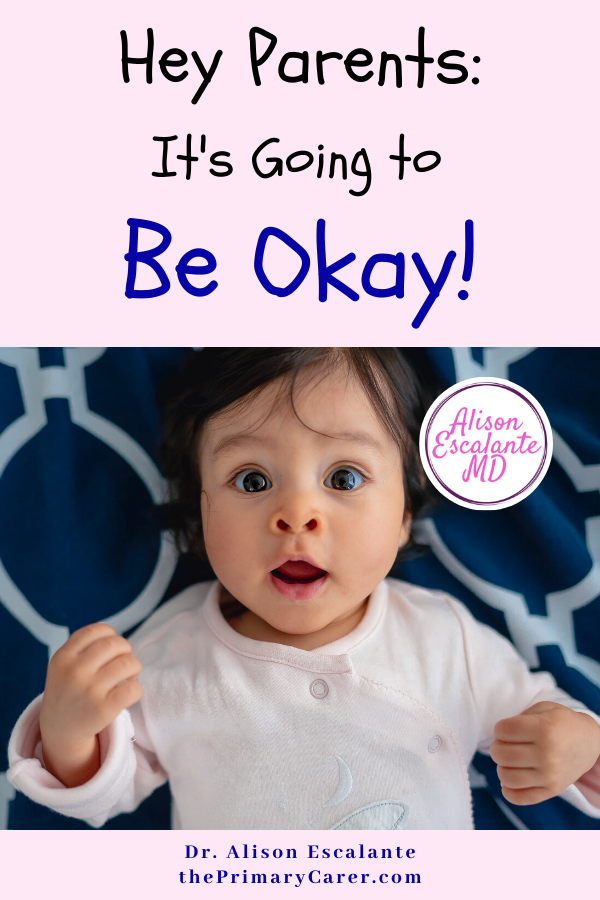 I didn't answer right away. I muttered "uhuh." The idea gave me pause and it made me wonder if maybe I wasn't going to be able to do what she hoped. I wasn't sure if I believed that things really were going to be okay.
It's not that I didn't see her point. Most of the time when parents come in with their sick kid, and they're worried. I'm able to tell them it's going to be okay, because most of the time it is. Sick kids usually do get better.
But could I say that in a bigger way? I thought about our conversation for more than a year. And I kept getting stuck on things like school shootings. Things that filled me with fear so intense I could barely breathe.
In the end, I kept coming back to this thought: if I do live in fear, what is that going to do to my kids?
Read the article I wrote for Psychology Today here.
And if you are wondering how to start parenting like it's going to be okay, grab a copy of the free e-book "Introduction to Should-Free Parenting" here.